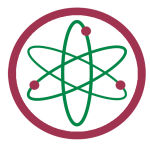 CohesionForce, Inc.
Job Title: Lead Analyst 5
Reference: 23-008
Job Type: Full-time
Job Status: Interviewing
Date Posted: 01-31-2023
Location: Huntsville
Duration: Permanent
Company Address: CohesionForce, Inc.
Street: 101 Quality Circle
Suite: Suite 140
City: Huntsville, AL 35806
Website: http://www.CohesionForce.com
Job Description:
CohesionForce is actively seeking candidates for a Lead Analyst, level 5 to become part of our team in Huntsville, AL.
The mission of the selected Lead Analyst goes well beyond requirements verification, as it gets into the heavily nuanced and difficult to define areas that constitute "goodness" in an extraordinarily complex system required to deliver goodness in an extremely diverse set of situations. The successful candidate will have a minimum of 5 years of experience with ground-based weapons systems. Additionally, the successful candidate will have extensive experience in performance and behavior analysis. Importantly the successful candidate will also have experience in the design-of-experiments to definitively establish understanding of performance of complex systems in infinitely variable environments. This candidate will possess an uncommon natural curiosity about how things work, and will possess a well-tuned intuition regarding how to let the data guide the analysis. Some of this extensive experience will also include experience in successfully leading and growing teams of analysts to develop and perform analyses that will provide definitive insight in to the "goodness" of the behavior of a system. Ultimately, the goal will be to streamline and automate, to the maximum extent possible, these performance evaluations.
Basic Qualifications:
– Experience in modern frameworks and technologies.
– Experience writing functional and technical design specifications for hardware and software.
– Practical knowledge and understanding of cloud computing (Azure, Kubernetes).
– Experience in software development and modern languages.
– Excellent communications skills, able to understand requirements and provide solutions, with the ability to convey those solutions to teammates, customers and end users.
– Proven Leadership skills.
– Extensive knowledge of/with log files, system behavior, writing test scripts, and defining metrics.
– Must be able to work in a team environment collaborate with other professionals to implement designs and solutions.
– Bachelor's Degree in Computer Science or relate STEM (Science, Technology, Engineering or Mathematics) discipline preferred from an accredited university and 14 years of experience or Master's degree and 12 years of experience, or 9 years of experience with a PhD.
– A current active in-scope U.S. Government DoD Secret security clearance is required to start.
Preferred Qualifications:
– Strong technical development background with working knowlege of DevSecOps, Test Driven Development, Continuous Integration / Continuous Delivery, and automated testing.
– Experience in defining meaningful empirical technical measures in automated testing environments.
– Experience assessing issues for severity to mission and collaborating with subject matter experts and design team leaders.
– Experience in summarizing assessment results and briefing them to senior leaders.
– At least 15 years of relevant experience.