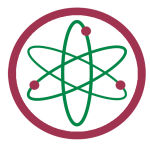 CohesionForce, Inc.
Job Title: Software Configuration Manager
Reference: 23-009
Job Type: Full-time
Job Status: Interviewing
Date Posted: 02-22-2023
Location: Huntsville
Duration: Permanent
Company Address: CohesionForce, Inc.
Street: 101 Quality Circle
Suite: Suite 140
City: Huntsville, AL 35806
Website: http://www.CohesionForce.com
Job Description:
CohesionForce is actively seeking candidates for a Software Configuration Manager to become part of our team in Huntsville, AL.
The successful candidate will have a minimum of 3 years of experience with software configuration management on a large scale program supporting ground-based weapons systems.
– Develop and maintain the software configuration management environment to support configuration identification, control, reporting, and delivery of both internally developed and externally purchased commercial off-the-shelf (COTS) software products.
– Perform configuration management and release engineering tasks to ensure new software products are documented, packaged correctly, comply with hardware configuration requirements, and ready for distribution to internal and external users.
– Design, develop, automate, and maintain productivity tools using programming, database or scripting languages to sustain and improve the SCM environment.
– Develops SCM configuration procedures and policies for component-wide use.
– Coordinate SCM requirements with customer, subcontractors, and other internal program organizations.
– Maintain the SCM system including collection or distribution of code documentation, problem report, and change request processing metrics, and software build documents.
– Devise, define, and implement long-term SCM process improvement activities.
– Perform build manager functions using SCM tools.
– Administer component software code management databases (migrating from Apex/ClearCase to GitLab, Nexus, and Subversion) and change management databases (migrating from ClearQuest to Jira).
– Train users in use of SCM tools.
– Oversee operation and sustainment of Component Software Development Library (SDL). Track and release deliverables in accordance with contract requirements.
– Administer Software Configuration Control Boards, including scheduling, agendas, and minutes.
– Ensure customer requirements are implemented and review change accounting activity to ensure compliance with configuration management policies.
– Ensure data and media have all appropriate markings for retention and distribution.
– Coordinate shipments of software work produ8cts with Data Management and program software development library.
– Produce and disseminate SCM data and software documentation based on contract deliverable requirements.
– Comply with security regulations regarding handling and retention of classified program data.
– Conduct SCM audits.
– Ensure deliverables content meets program contractual requirements.
Basic Qualifications:
– Experience working in a software development environment.
– Excellent communications skills, able to understand requirements and provide solutions, with the ability to convey those solutions to teammates, customers and end users.
– Must be able to work in a team environment collaborate with other professionals to implement solutions and process improvements.
– Bachelor's Degree in Computer Science or relate STEM (Science, Technology, Engineering or Mathematics) discipline preferred from an accredited university and 3 years of experience or Master's degree and 1 year of experience, or 0 years of experience with a PhD.
– A current active in-scope U.S. Government DoD Secret security clearance is required to start.