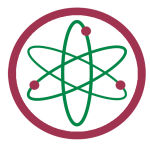 CohesionForce, Inc.
Job Title: Systems Engineer
Reference: 22-009
Job Type: Full-time
Job Status: Interviewing
Date Posted: 02-01-2022
Location: Huntsville
Duration: Permanent
Company Address: CohesionForce, Inc.
Street: 101 Quality Circle
Suite: Suite 140
City: Huntsville, AL 35806
Website: http://www.CohesionForce.com
Job Description:
CohesionForce is actively seeking Systems Engineering candidates to become part of our team in Huntsville, AL to support the Ground-Based Midcourse Defense (GMD) program.
The Systems Engineer will be responsible for establishing, balancing, and integrating stakeholders' goals, purpose and success criteria, and defining customer needs, operational concept and required functionality. You will work in multi-disciplined teams in a highly collaborative environment.
In this position you will be responsible for:
– Developing, documenting, verifying and validating GMD missile systems and subsystems requirements to develop, upgrade, and sustain the GMD system.
– Perform functional analysis, timeline analysis, requirements allocation and interface definition studies to translate customer requirements into hardware and software specifications.
– Performing system analysis, requirements analysis, and functional analysis and allocation, and interface definition related to the system design.
– Defining, documenting, and analyzing proposed missile system configurations, specifying test and operational systems component viability.
– Ensuring the logical and systematic impacts of changes against the total system solution.
– Working as part of the integrated systems engineering team.
– Well versed in agile software development and performing collaboration between self-organizing cross-functional scrum teams.
– Management of requirements using IBM Rational Dynamic Object Oriented Requirements System (DOORS).
– The selected candidate should thrive in a fast-paced work environment with high expectations, significantly diverse assignments, and collaborative/team settings across all levels.
Basic Qualifications:
– Bachelor's degree in an engineering, science, or technology degree with 1-5 years of experience, or a Master's degree in a related field with less than 1 year of experience.
– Experience creating and documenting product requirements, analyzing results, and creating reports.
– Communicate with stakeholders to identify what the product should accomplish.
– Experience working with stakeholders to identify what the product should accomplish.
– Experience working in an agile work environment.
– Natural collaborators interfacing with various team disciplines such as test and software engineers.
– The ability to obtain and maintain a U.S. Government DoD Secret security clearance.
Preferred Qualifications:
– Strong DOORS experience.
– Familiarity with Agile processes and the Software Development Life Cycle (SDLC).
– GMD or other missile defense experience.
– Strong interpersonal skills to collaborate effectively with technical teams and customer personnel.
– Familiarity with Agile software development practices.
– Previous experience working with a Missile Defense Agency (MDA) customer.
– Experience in systems engineering, requirements, and product development processes and application to complex weapon or space systems.
– Experience in complex weapon or space systems requirements/verification development and maintenance.