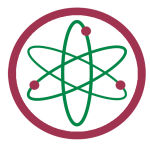 CohesionForce, Inc.
Job Title: Release Train Engineer
Reference: 22-015
Job Type: Full-time
Job Status: Interviewing
Date Posted: 10-18-2022
Location: Huntsville
Duration: Permanent
Company Address: CohesionForce, Inc.
Street: 101 Quality Circle
Suite: Suite 140
City: Huntsville, AL 35806
Website: http://www.CohesionForce.com
Job Description:
CohesionForce is actively seeking Release Train Engineer candidates to become part of our team in Huntsville, AL.
The candidate will be the Release Train Engineer for the Objective Simulation Framework (OSF) Release Train. You will be expected to prioritize and adjust tasks to accomplish project results with limited oversight and direction. Responsibilities include but are not limited to the following:
Essential Functions:
– Facilitate the Program Increment planning events and readiness for events across the program.
– Maintain metrics, analysis, and reports on the health, performance and flow of the OSF Release Train.
– Proactively manage and resolve risks and dependencies on the OSF Release Train.
– Escalate and track blocking issues and impediments to progress, coordinate with leadership and help to remove as needed.
– Coordinate with technical and program leadership to refine processes and drive improvements.
– Facilitate system demos, scrum of scrums, and other OSF Release Train events as designated.
– Guides growth of Scrum Masters on the OSF Release Train.
Basic Qualifications:
– Bachelor's degree in an engineering, science, or technology degree with 5 years of experience, or a Master's degree in a related field with less than 3 years of experience, or 0 years of related experience with a PhD.
– Software engineering/Project engineering experience working within the defense industry.
– Strong prioritization skills; ability to focus on what drives the most value.
– Strong communication skills, both verbal and written; ability to communicate effectively at all organizational levels.
– Familiarity with product and release lifecycle from requirements development to retirement.
– Ability to decompose features into user stories.
– Experience with Git and Git based repository systems (e.g. Gitlab, Bitbucket, etc.).
– A current active Secret security clearance.
Preferred Qualifications:
– SAFe certification (SSM, SASM, or RTE)
– Continuous Integration & Continuous Deployment execution.
– Experience with ATDD or BDD.
– Experience with DevOps solutions.
– Breadth of experience in SAFe, Lean, Kanban, or Integrated Product Team program environments.