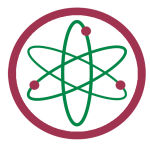 CohesionForce, Inc.
Job Title: Safety Systems Engineer 5
Reference: 21-026
Job Type: Full-time
Job Status: Interviewing
Date Posted: 09-27-2021
Location: Huntsville
Duration: Permanent
Company Address: CohesionForce, Inc.
Street: 101 Quality Circle
Suite: Suite 140
City: Huntsville, AL 35806
Website: http://www.CohesionForce.com
Job Description:
CohesionForce is actively seeking candidates for a Safety Systems Engineer to become part of the GMD Team in Huntsville, AL.
This position requires the ability to define and convey desired system behaviors throughout the requirements development, software development, and software testing process. A strong background in the methodologies and tools used to develop complex system architecture products is required
Responsibilities include:
– Independently develop System Safety documents such as the System Safety Program Plan (SSPP), Software System Safety Program Plan (SwSSPP), Safety Assessments Reports (SAR).
– Perform audits and report the effectiveness of the system safety program.
– Work in a classified environment to analyze software requirements, capabilities, code, and test with a safety focus.
– Generate MIL-STD-882E analysis including Preliminary Hazard Analysis, Functional Hazard Analysis, System Requirements Hazard Analysis, etc.
– Develop SW test cases to satisfy safety requirements.
– Document hazard analysis and test results in a Hazard Tracking System.
Basic Qualifications:
– 14 years of experience with a Bachelors in Science; 12 years with Masters; 9 years with PhD.
– Demonstrated experience in one or more systems safety engineering job functions as described above.
– Develop analysis products in support of the Safety Assessment Report (SAR) including a Functional Hazard Analysis (FHA).
– Analyze requirements at all levels within the system to identify or create safety critical requirements, and assign appropriate critically index and level of rigor to SW requirements.
– Ability to generate MIL-STD-882E type analysis.
– Documenting hazards, hazard analysis, and verifications in a Hazard Tracking System.
– Developing test cases to satisfy requirements.
– Excellent communication and interpersonal skills.
– Active/current DoD security clearance is required.
Preferred Qualifications:
– Missile Defense experience.
– Experience reviewing code for application of safety best code practices.
– Experience performing functions such as installing, repairing, inspecting, overhauling, adjusting, aligning, rigging, and calibrating military structures, systems, and components preferred.
– Experience with the following: MIL-STD-882E System Safety; MIL-STD-1472 Human Engineering; MIL-HDBK-454 General Guideline for Electronic Equipment; OSHA Health Standard; MIL-STD-1808; MIL-STD-1901A; AMCOM Policy 385-17.
– 5+ years using model-based approaches and tools with experience in UML and DoDAF.
– Experience using DOORS as a part of an integrated systems engineering process that includes system safety engineering.