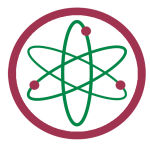 CohesionForce, Inc.
Job Title: Scrum Master
Reference: 21-025
Job Type: Full-time
Job Status: Interviewing
Date Posted: 09-09-2021
Location: Huntsville
Duration: Permanent
Company Address: CohesionForce, Inc.
Street: 101 Quality Circle
Suite: Suite 140
City: Huntsville, AL 35806
Website: http://www.CohesionForce.com
Job Description:
CohesionForce is actively seeking candidates for Scrum Master to join the Modeling and Simulations Contract Framework and Tools (MASC-F) program. The MASC-F program will support the Missile Defense Agency (MDA) in performing Ballistic missile Defense System (BMDS) Modeling & Simulation Verification, Assessment, Training, and Operational Support. MASC-F personnel will support in the following areas.
– Aide the software development team's self-organization, keeping the team motivated and ensuring the team maintains focused on completing planned scrum activities according to schedule and priority.
– Manages daily tag-ups, participates in scrum of scrums, meets with product owners, and identifies and removes team impediments.
– Reports daily metrics and coordinates with other scrum teams supporting the program.
– Identifies risks and develops mitigation strategies within scrum teams.
The successful candidate will be working in an agile development environment and will be responsible for supporting elements of the design/sustainment/development efforts. The candidate should have well-rounded familiarity with software development life cycles. The candidate should be a self-starter that is attentive to details and works well in a multi-disciplined teaming environment.
Basic Qualifications:
– Prefer candidates with SW development experience including requirements analysis, design, and development, unit testing, verification, integration, revision control, and problem analysis & error correction with issue tracking and reporting.
– Prefer familiarity with Linux/Unix commands and environment.
– Works well in a fast-paced collaborative team environment.
– Scaled Agile Framework experience; working as part of a SCRUM Team.
– Experience with Agile Process Tools (VersionOne, JIRA, Confluence, Bitbucket).
– Effectively manage change and excellent communication skills.
– Active security clearance.