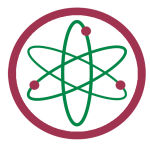 CohesionForce, Inc.
Job Title: Modeling & Simulation Systems Engineer 4
Reference: 21-017
Job Type: Full-time
Job Status: Interviewing
Date Posted: 05-21-2021
Location: Huntsville
Duration: Permanent
Company Address: CohesionForce, Inc.
Street: 101 Quality Circle
Suite: Suite 140
City: Huntsville, AL 35806
Website: http://www.CohesionForce.com
Job Description:
CohesionForce is actively seeking candidates for a Modeling & Simulation Systems Engineer to become part of the GMD Team in Huntsville, AL.
Modeling & Simulation Systems Engineers work in a collaborative, team-based environment to design, develop, and assure high-performing software systems. Innovation and forward thinking are encouraged and we expect our engineers to take a high level of ownership throughout the software life cycle.
Responsibilities include:
Responsible for the development, refinement, and documentation of key capabilities to support various MDA and US Army program. Applicant will collaborate with senior systems engineers to support the development of groundbreaking advances against emerging threats and capabilities.
Basic Qualifications:
– Bachelors in Science in a technical discipline plus 9 years of relevant experience, 7 years with a Masters degree, years with a PhD.
– Ability to communicate technical information clearly to both technical and nontechnical personnel.
– Candidate must have demonstrated experience in modeling and simulation.
– Active Department of Defense (DoD) Secret clearance.
Desired Qualifications:
– Missile Defense or Command and Control experience.
– Proficient with Python, MATLAB, C++, or other languages.
– Dedicated to quality model development.
– Working knowledge of Ada programming.