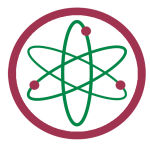 CohesionForce, Inc.
Job Title: Verification Engineer
Reference: 23-022
Job Type: Full-time
Job Status: Interviewing
Date Posted: 07-27-2023
Location: Huntsville
Duration: Permanent
Company Address: CohesionForce, Inc.
Street: 101 Quality Circle
Suite: Suite 140
City: Huntsville, AL 35806
Website: http://www.CohesionForce.com
Job Description:
CohesionForce is actively seeking candidates for a Verification Engineer to become part of our software engineering team in Huntsville, AL.
As a Verification Engineer, our team works closely with the Government customer to create planning documents to lay out what success criteria is needed to properly verify the requirements. Once planned, we ensure the sub products (GFC, GCN, GSS, IDT) are properly decomposed. We utilize IBM Rational Dynamic Object Oriented Requirements System (DOORS) to perform Requirements Trace Analysis to ensure the Customers' needs are documented and traceable from the Component Level Specification down to Level 5 Requirements. Assessment of log files from test events and document comparisons are also part of verification closure packages for customer review and approval. We identify and resolve flaws, gather necessary data, perform analysis and ensure the final products meet customer specification through those procedures as well. Our verification efforts are essential to meet schedule milestones.
Basic Qualifications:
– Bachelor's degree or advanced degree in engineering, math, or science.
– 1 year or more experience in managing requirements or verification of requirements as part of a systems engineering process.
– Knowledge in Microsoft Office Suite (Word, PowerPoint, Excel).
– Communication
– Collaboration
– Problem Solving
– Organization
– Critical Thinking
– Active Secret level clearance.
Preferred Qualifications:
– Ability to use DOORS applications for managing requirements, performing traces, and tracking changes.
– Demonstrated ability to program in Python, Microsoft VBA, or other software languages.
– Experience working in a missile defense program (GMD, Aegis, THAAD, etc.) at a technical level.