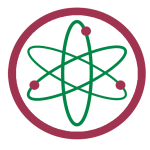 CohesionForce, Inc.
A veteran owned small business (VOSB) with over twenty years of experience developing and sustaining intelligent software solutions for advanced weapon systems.
Job Title:
Reference:
Job Type:
Job Status:
Date Posted:
Location:
Duration:
Company Address:
Street:
Suite:
City:
Website:
Interface System Engineers
20-008
Full-time
Interviewing
08-28-2020
Huntsville
Permanent
CohesionForce, Inc.
101 Quality Circle
Suite 140
Huntsville, AL 35806
http://www.CohesionForce.com
Job Description:
CohesionForce, Inc. is actively looking for individuals to join our program that supports the Missile Defense Agency (MDA) in performing providing Combatant Commanders the capability to engage and destroy intermediate- and long-range ballistic missile threats in space to protect the United States. The program employs integrated communications networks, fire control systems, globally deployed sensors and Ground-Based Interceptors that are capable of detecting, tracking and destroying ballistic missile threats.
Basic Qualifications:
This requisition may be filled at a higher grade based on qualifications listed below
Bachelor's Degree or higher in a STEM discipline (Science, Technology, Engineering, Math) in Physics, Mathematics, Computer, or Electrical Engineering or a similar technical discipline with 9 years of related experience (see job description) or 7 years with a Master's Degree, or 4 years with a PhD.
An ability to obtain a US Department of Defense (DOD) Secret security clearance
Military or civilian experience with all or some of the following formats, mil-standards, and system criteria to the data bit level: TIDP, Mil-Std-6017, Mil-Std-6016, Mil-Std-3011, VMF, JTIDS, Link 16, JREAP, BMDS, CDLMS, AEGIS data links, aircraft carrier data links, military aircraft data links, THAAD interfaces, PATRIOT interfaces, SBIRS interfaces, C2BMC interfaces, ARINC interfaces, Mil-Std-1553.
Experience specifying, developing or designing DFI/DUIs.
Experience designing, developing, maintaining Interface Control Specifications (ICSs), Interface Control Documents (ICDs), and Interface Description Documents (IDDs).
Experience presenting to technical groups, such as Configuration Change Boards, or Engineering Review Boards.
Preferred Qualifications:
7 or more years of missile systems or space launch systems engineering experience
Active Secret Clearance
Strong DOORS experience
Familiarity with Agile processes and the Software Development Life Cycle (SDLC)
SIPRNet experience
Previous Requirements/Verification experience as a systems engineer.
Previous experience developing Verification plans and artifacts to support system verification.
Previous experience working with a Missile Defense Agency (MDA) customer.
Experience in systems engineering, requirements, and product development processes and application to complex weapon or space systems.
Experience in complex weapon or space systems requirements/verification development and maintenance